---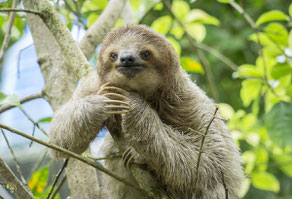 ACD Unlimited is operated entirely by myself. This means that I am doing all product design work, assembly, order processing, packaging / shipping, & of course - all customer interaction & inquiries.


It is a "one-man show" (so to speak)! Because of this, I am often unable to respond to emails as quickly as I'd like. With this in mind, before reaching out to me to ask a question, please check my FAQ (Frequently Asked Questions) below. Perhaps they will answer whatever question(s) you may have!


If you do not find the answer you are looking for & still need additional information, you are of course welcome to reach out to me here. I will respond as quickly as I am able to!
---
My products are not in retail stores, & are only available online. That said – I have a long list of artists & supporters all around the globe. If you contact me & tell me your location, I may be able to put you in contact with one of my supporters so you can get a closer look prior to purchasing. 


Otherwise, please note that you will always have two weeks (14 days) to try out purchased products. During this window, if you find that a product does not meet your expectation, you may return it for a full refund (minus shipping costs). 
I want you, the customer, to be happy first & foremost, & I would never try to force someone to stick with a product that doesn't fulfill them. So in the unlikely event that you are unhappy with your purchase, all you have to do is reach out to me here & we will work out all details for a return! 
---
Prices for all current products are in my Online Store. Being that I am located in Europe, the currencies are all listed in Euro ("EUR" / "€"). To convert to your local currency, I recommend using an accurate online currency converter (such as http://www.xe.com/en/).


You can also convert currency very easily using Google. Simply Google "EUR to USD" (or whatever your local currency is), & a conversion calculator will appear. Google's conversions are not always perfectly up-to-date, however. So if using this method, be aware that your final cost may fluctuate slightly. 


PayPal & Stripe (Credit Card Payment Methods) will show your purchase total in both EURO and your local currency, & will ask for your final approval before submitting the order. 
---
In most cases, customers will not have any issues using the Online Store. If for any reason you do have issues, or if you have any special requests, feel free to contact me here & we will proceed manually via email.

Payment can be made with any of the following methods:
- PayPal (supports Credit / Debit card, Bank Transfers)
- Stripe (Supports Credit / Debit card, Bank Transfers)
- Direct Bank Transfer (must be done in advance, details via email) 
---
All products come with a lifetime warranty, except for parts that are expected to wear out over time or with heavy use (such as springs & beater discs). Please know that you always have my full support, regardless of when the product was purchased! If something breaks, or if a problem arises, the most I will ask is that you cover shipping costs if new parts are necessary. Everything else is covered! 
---
In an ideal world, delivery (for both initial purchases, & potential replacement parts) would be free. But unfortunately, in the real world, especially as a small business owner, nothing is free. Big corporations can afford free shipping, but with smaller profit margins I am unable to.
That said, I only charge what is absolutely necessary for shipping, which will depend entirely on your location. The final order total (shipping included) will be applied automatically during the checkout process (once shipping address has been entered in 'Step 2'). ALL international orders are shipped via UPS and usually take 2-4 business days. If you live locally (here in Austria), I will use our national mailing service.


Below are estimate shipping costs:
Austria €7 (€20 for pedals & larger items due to parcel insurance)
EU €12-€20 (€26 for pedals & larger items due to parcel insurance)
International €20-€30 (€65 for pedals & larger items due to parcel insurance)
---
Each item's availability is show in the first line of each product description. Assuming the item is in stock, I will be assembled & shiped within 3 to 4 business days. From there, shipping via UPS usually takes 2-4 business days within the EU, & 3-6 business days for North America (& the rest of the world).

PLEASE NOTE THAT PEDALS USUALLY HAVE A WAITING TIME AND PLEASE CHECK THE AVAILABILITY LIST BEFORE PLACING AN ORDER

If something is needed urgently (like a spare / replacement part), feel free to reach out to me here. I'm always happy to prioritize an order, arrange express shipping, & accommodate as best I can. 
---
The simple answer is: Time. Demand is high, & there're only so many hours in a day. I do my best to fulfill orders & requests as quickly as possible, but when there is a high influx of orders it sometimes takes me a bit longer than what may be ideal. That is why I say as a precaution that I will pack & ship your order within 3-4 business days (MO-FR) after receiving it. I may be able to do it quicker at times, but that is the worst-case scenario / longest time needed for order preparation during a particularly busy period.


Regarding EMAIL RESPONSE TIME: Please understand that I get between 20-50 messages every day. In order to still have sufficient time for product assembly & order preparation, I allow myself 2-3 business days to respond to any given emails. This means that if you send me an email, you may not hear back instantly, but you will hear back within 2-3 business days. As much as I would like to reply more quickly, this is the realistic amount of time I have allocated to still give myself proper time for actually working on new products / projects. So please be patient & bear with me – I assure you that I will respond!


Due to previous negative experiences, I kindly ask that you be respectful if I do take the full 2-3 business days to reply. In this business, there're no life-threatening situations, & as such there is no reason to treat people inappropriately. I do however understand that many of you are working musicians, & that sometimes a spare / replacement part is needed quickly. If you find yourself in this situation, please add "URGENT" to the beginning of your email's subject line, & I will do my best to prioritize your email & get back to you as quickly as I can. 
---
As mentioned in FAQ #1: "Where can I test your products", I do not have a physical store & I am not a retailer. My philosophy with ACD is perhaps a bit different compared to other companies (see 'About'), but I do what I do because I believe in it & love doing it. I feel that my philosophy, way of doing business, & really my general way of living, all reflect that. However, if you ever find yourself in Graz, Austria & want to say hello – feel free to reach out! Tea & Coffee in my workshop are always ready... ;) ! 
---